TriAx: the proven stabilsation solution
by Jonathan Cook, on 19-Aug-2019 11:17:34
Tensar TriAx geogrid was a huge leap forward when it was launched in the UK in 2007. It is now an accepted solution to subgrade stabilisation and flexible pavement design, benefiting thousands of projects.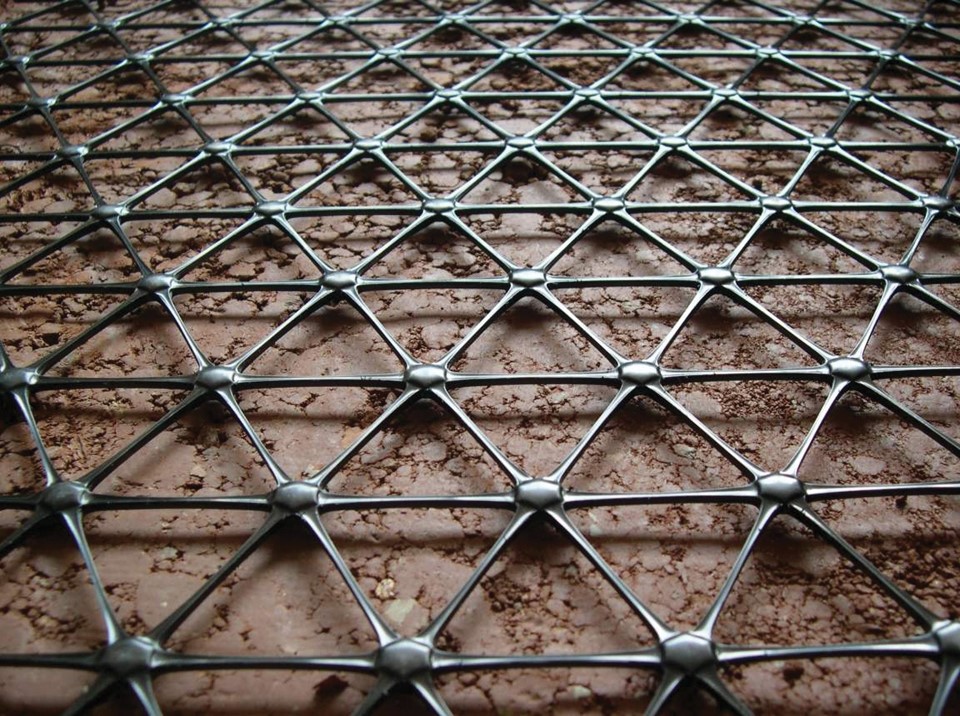 From its first project, the A66 Scotch Corner to Carkins Moor improvement scheme – where it enabled a road junction to built over an old landfill, to the present day, TriAx has proved to be a popular choice for infrastructure owners, contractors, geotechnical engineers and pavement designers. Since then, more than 250M.m2 of TriAx has been installed globally.
The development of TriAx
TriAx was introduced following five years of development by Tensar, with performance testing by the UK Transport Research Laboratory and accelerated pavement testing (APT) by the US Corps of Engineers.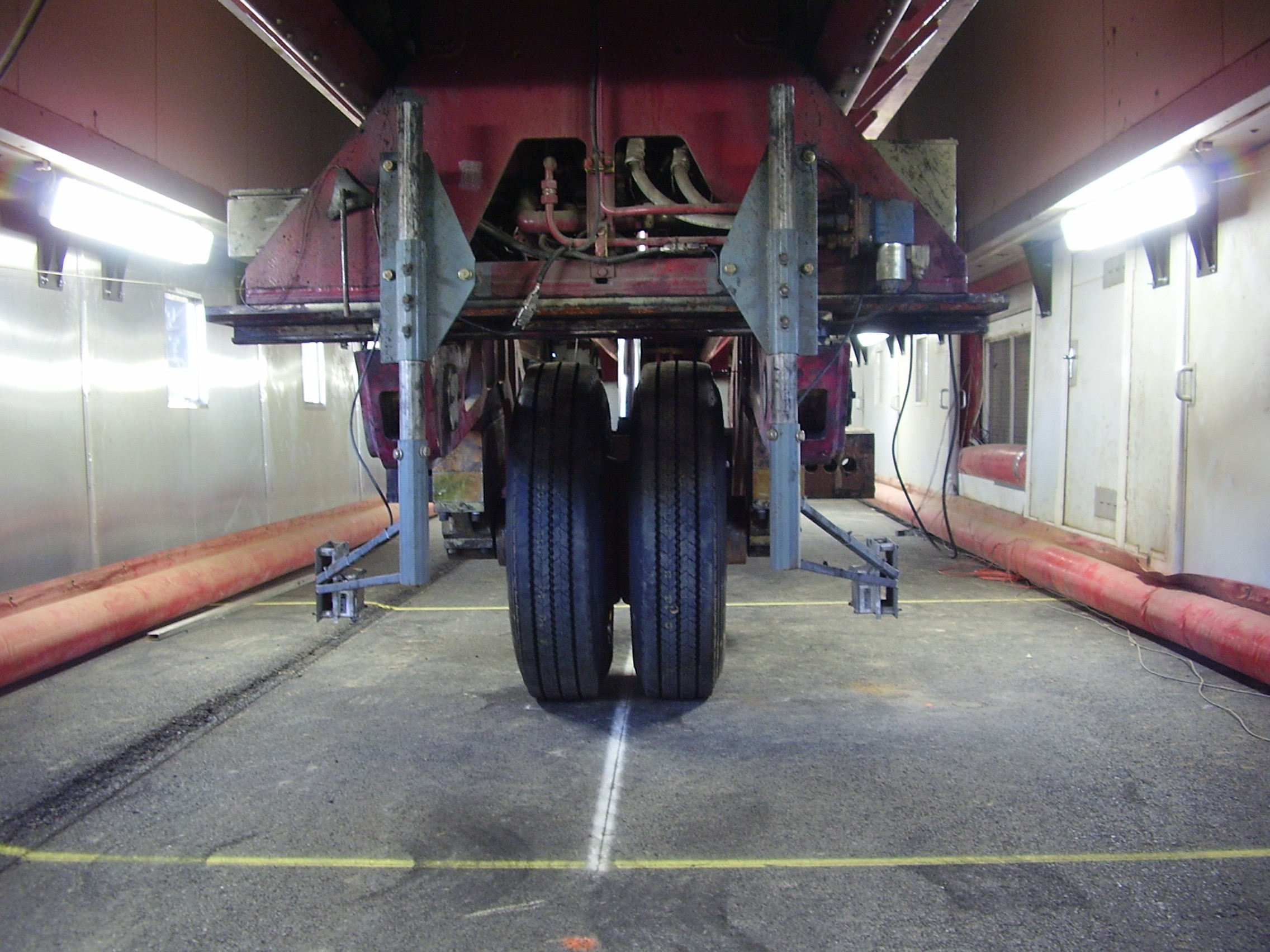 This work, plus multiple other research studies, has demonstrated the effectiveness of TriAx to mechanically stabilise granular materials; reducing the thickness of road aggregate layers, mitigating differential settlement, and enabling infrastructure to be built over weak and unstable ground.
TriAx was awarded European Technical Approval certification for 'the stabilisation of unbound layers by way of interlock with the aggregate' in 2012. Since 2014, all of Tensar's flexible road pavement designs have used TriAx, as part of the Tensar Spectra Pavement Optimisation system.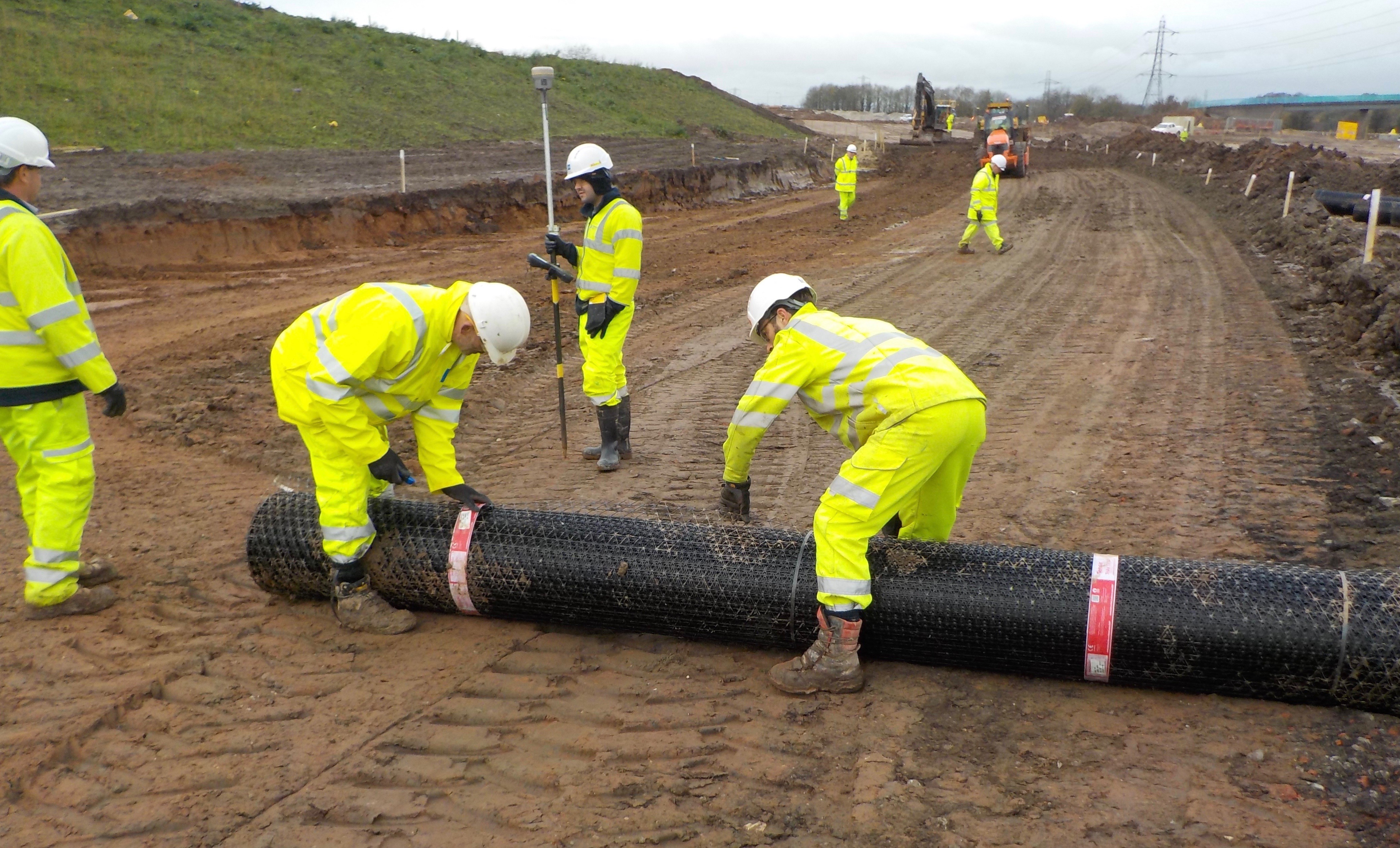 Ongoing research and development
Research, development and testing has continued, as we have sought to refine and improve TriAx and to provide further, independently-verified, evidence of its benefits. For example, results of the US Corp of Engineers' latest full-scale APT testing, published in 2017, demonstrated the effectiveness of TriAx to reduce pavement surface deformation and greatly increase traffic life.
TriAx has won numerous industry accolades, including the New Civil Engineer Innovation Award in 2007 and two International Geosynthetics Society awards, in 2009 and 2010. Spectra Pavement Optimisation was named Highways Industry Product of the Year at the 2017 Highways Awards.
How TriAx works
An aggregate layer stabilised with Tensar TriAx geogrids performs as a composite, due to the interlocking mechanism and particle confinement that develops between the aggregate and the geogrid. This Tensar 'mechanically stabilised layer' provides more effective support to the entire pavement structure than aggregate alone.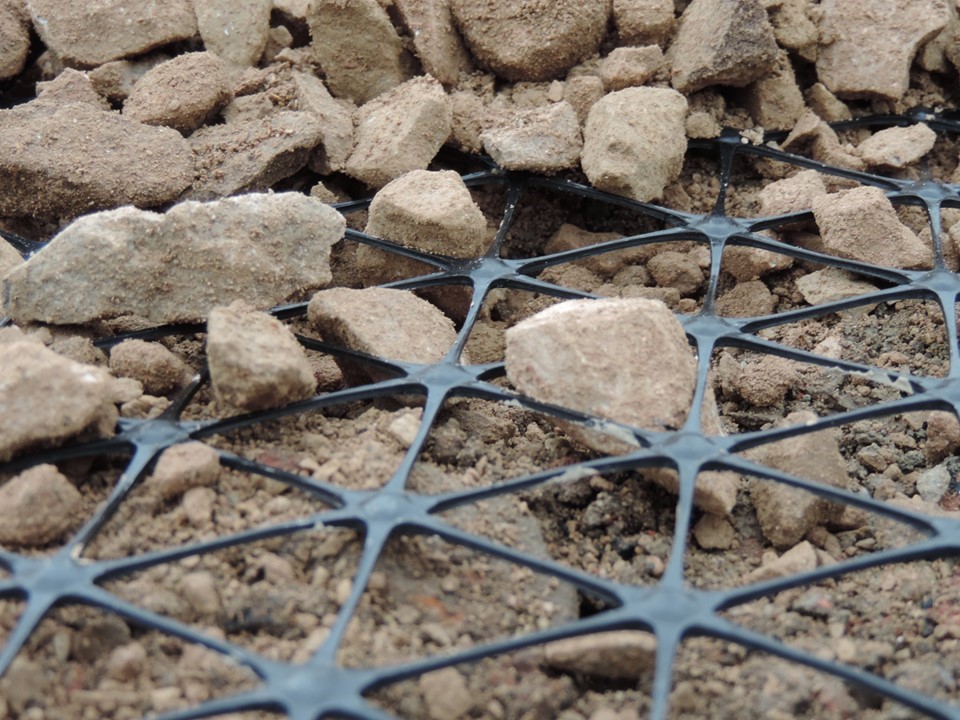 The benefits of TriAx
When compared with an unstabilised aggregate layer, a mechanically stabilised layer incorporating TriAx geogrids can:
Increase bearing capacity
Control differential settlement
Cut construction CO2 emissions by up to 50%
Reduce the excavation needed.
We're here to help
Finding solutions that reduce construction costs and deliver added value is our top priority. Please get in touch to discuss how we can help you save money, speed up construction and extend the operating life of your infrastructure on your next project.