by Yuli Doulala-Rigby, on 20-May-2020 05:41:41
There's still time for kids to enter our Transport in 2120 art competition, by drawing up their ideas for what transport will look like in 100 years' time.
The competition, which is open to UK primary schoolchildren, runs until 29 May 2020. It is a great way of getting kids interested in engineering, and for them to think about sustainable transport and how we can reduce the environmental impact of travel. Plus it's something fun to do while schools are closed. We want them to be as creative as possible –anything goes!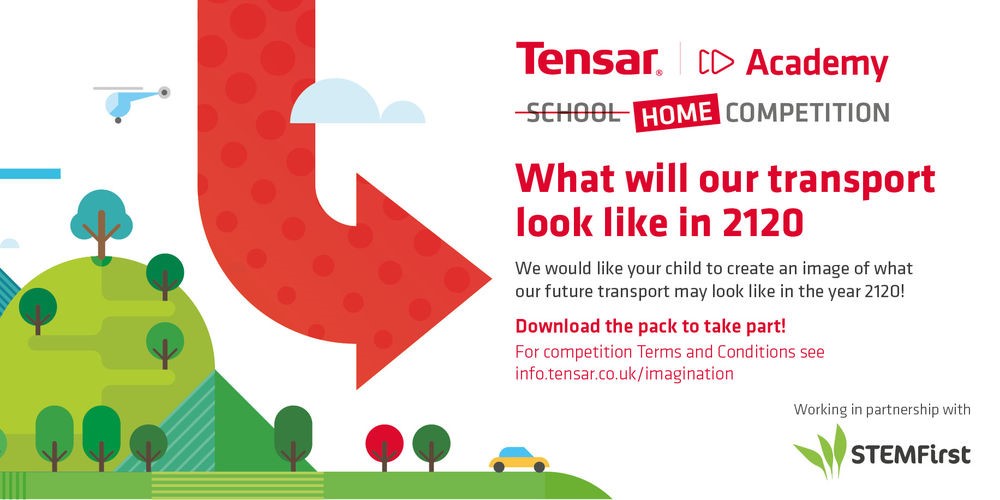 There are three categories for children aged 4-6, 7-9 and 10-11. Everyone will get a certificate and the winners will individually receive a £100 Amazon voucher, as well as a £200 National Book Token for their school.
We're working with education consultancy STEMfirst which links schools and youth organisations with the STEM Ambassador network – inspirational role models working in science, technology, engineering and maths.
"STEM Ambassadors are free to engage with," says STEMFirst Director Helen Heggie. "They could help bring a real-world element to this wonderful project, helping inspire the next generation of engineers and technologists."
You can scan or photograph children's designs and then email them to academy@tensar.co.uk by 29 May 2020; the winners will be announced on 5 June 2020.
For more information and to download the entry pack, visit our competition page here.